Proudly presenting one of our latest eCommerce sites that went online recently. As you can see, also a pharmacy can benefit from online sales. How?
Well, they don't limit themselves to the distribution of prescription drugs, in fact they have an extensive assortment of natural products and cosmetics — and an exclusive line of luxury cosmetics that definitely set them apart from the competition.
The brand Cholley markets several beauty and skin care product lines. Because they rely on scientific research to develop the products, they actually deliver what they promise on the product label. The excellence of these products deserves to be known outside of the scope of the physical shop, which is why the pharmacy has decided to create their online shop.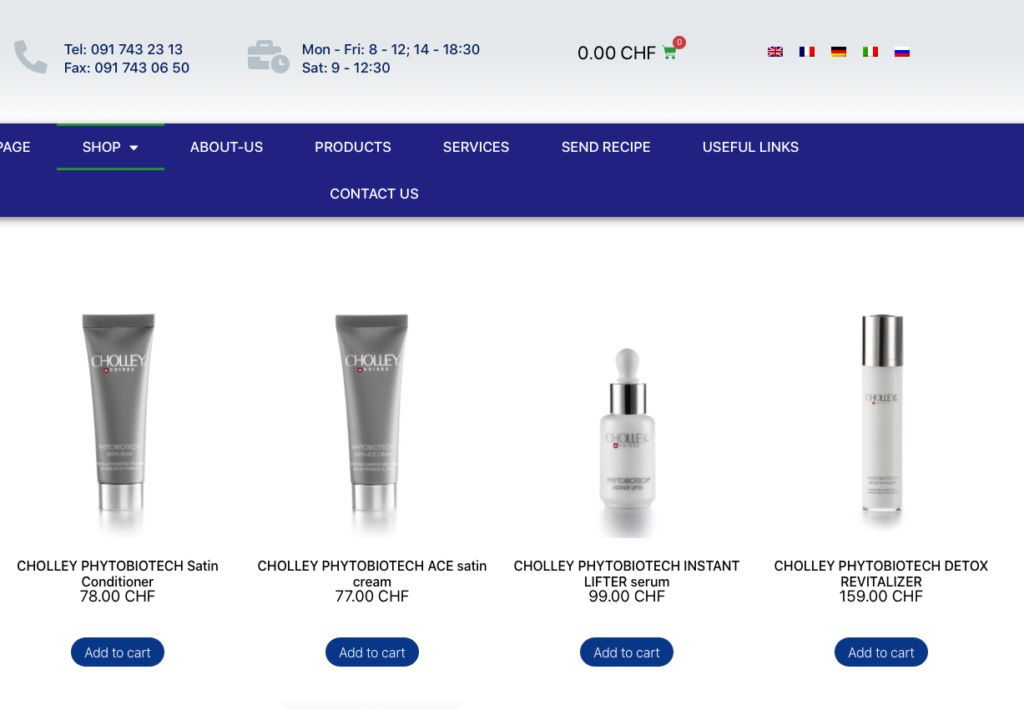 We are always happy to collaborate in the creation of an online shop, that usually represents a more complex project and puts our web design skills to use. Setting up an online shop is always a good idea, in order to be accessible to customers outside opening hours and to be able to make your business known in a wider area without any geographical boundaries. You can visit the website here: farmaciadellago.ch
Have been thinking about opening your online shop? We are ready for your project and look forward to working with you. Contact us to start a conversation.